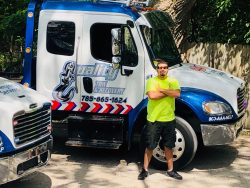 When auto trouble leaves you without a reliable vehicle, make the call to Quality Tow & Recovery LLC. Not only do we provide emergency roadside assistance aimed at getting your vehicle back onto the road, we're available for lockout services and towing recovery in Lawrence, Midland, Douglas County, Stull, and Eudora, KS. Whatever it takes to assist motorists, we provide it.
Towing
Wherever your car breaks down, we'll be there. We offer light-to-medium-duty towing recovery in Lawrence, KS and throughout the state, as well as into neighboring states. We're experienced towers with more than 15 years behind us.
Winching
Stuck in a ditch? Spinning your tires in the mud? We're equipped for winch-outs and can get you back on solid ground quickly. Our experience with winching ensures your vehicle won't be harmed in the process.
Emergency roadside assistance
If you're out of gas, have a flat or need a jump, we're only a phone call away. We're capable of delivering gas, changing flats, jumping batteries and more. If we can solve your problem roadside, we'll certainly try!
Lockout services
Lost your keys? Left them in your car with the doors locked? We're available for lockout services in Lawrence, KS and can pop your locks without damaging your vehicle. This includes your trunk!
Recovery
If you've been in an accident and can't readily drive your vehicle away from the scene, we're standing by. We offer towing recovery in Lawrence, KS and can assist motorists and accident cleanup crews alike in getting a vehicle off the road.
Move storage containers
Alongside our towing recovery, we also provide moving storage containers. Keep your belongings safe during your transition with one of our weather-proof, secure moving storage containers.
Private towing recovery
Someone park in your reserved parking spot? Don't worry, we will tow off of private property, whether it be your home, place of business, or apartment parking space.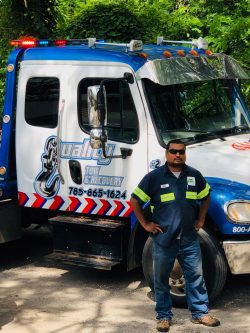 At Quality Tow & Recovery LLC, we put your needs first. Contact us in any situation and get the roadside assistance or towing recovery you need. Reach us at 785-865-1624 for service.